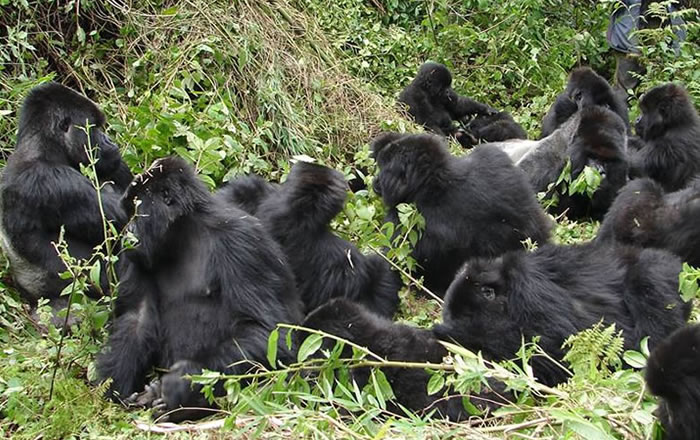 Best Time for Gorilla Trekking In Uganda, Rwanda & DR Congo
If mountain hiking, culture, and history don't appeal, Africa is also famous for Wildlife encounters. This continent has multiple engaging allures and activities you should not miss. One of them is Gorilla trekking.
This pursuit allows tourists to meet Gorillas, the rarely seen animals. For those who want to engage in this activity, the best destination to pack for is Uganda, Rwanda, or the Democratic Republic of Congo.
DR Congo is located in the central region of Africa and the other two nations occupy part of the land in East Africa. Thousands of tourists board from their home countries to do a gorilla safari in one of these three countries.
There are wild and habituated gorillas in the jungles. Only habituated gorillas are available for the trekking excursions.
There are divided into gorilla families and each family is visited once a day. To locate a group of Gorillas you must walk deep into the jungle via rugged trails.
Moreover, once discovered you are allowed to be in their presence for a period of one hour. From a distance of about seven meters, you see these animals as they feed, play, construct temporary shelters and wander around.
You are free to take some photos and videos of these apes but cameras with the flashlight are prohibited. After the one-hour session, you descend back to the starting point.
Lunchtime usually finds tourists in the Jungle, therefore it isn't hard to understand why you are encouraged to come with the packed food and drinking water from the lodge.
Besides that, Gorilla trekking in Rwanda, Uganda, and DR Congo is more rewarding when you plan well and choose the best time. The best period for this pursuit is usually during the dry season.
This season varies according to the country. If you are not sure of the months that experience low rainfall rates check them below. Highlighted according to every nation.
Uganda
Renowned as the pearl of Africa, Uganda shares borders with Rwanda in the southwest, Tanzania in the south, and DR Congo in the west, South Sudan in the north, and Kenya in the east. This country experiences two seasons named dry and wet seasons.
The best time for the Gorilla trek in this destination is from December to March and June to October. The rest of the year is filled with heavy rainfall drops.
Rwanda
This is another great place for incredible gorilla tours. If you want to experience its gorillas exceptionally choose to go there from mid-December to early February and June to September.
DR Congo
For DR Congo you can see gorillas in Virunga or Kahuzi Biega National Park and the best time to visit the apes in these two protected areas is from June to September to February. Other months of the year welcome great downpours in the country.