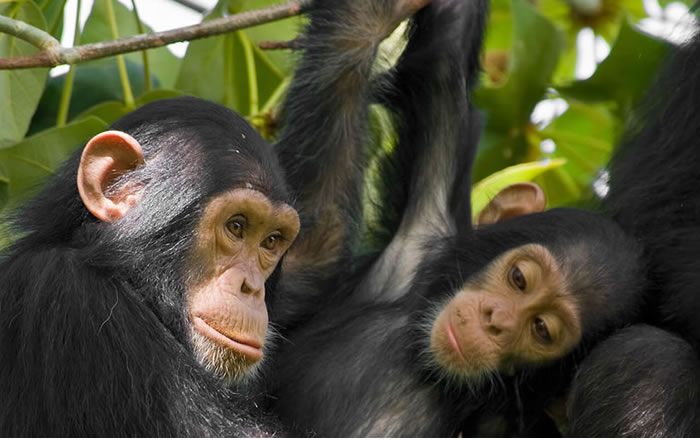 Visit Rwanda's Best Tourist Places
Rwanda is an East African country which is small but full of various attractive places where every tourist would wish to go.
Due to the various attractive places in Rwanda, the tourism industry has grown tremendously hence developing the country economically too through collection of taxes by the government from those attractive places. Below are some of the best tourist places in Rwanda;
Volcanoes National Park: This Park is found in the North-west of Rwanda and it was gazetted basically to protect the world's rare and endangered Mountain gorillas plus the golden monkeys.
Even though there are very many national parks in the world, only few of them protect these endangered primates with Volcanoes National Park being inclusive.
In the Park, there are 10 habituated gorilla groups which tourists are able to visit though only individuals above 15 years of age and those who are not sick and they are physically fit are allowed to go for gorilla trekking tours . During the trekking you are emphasized to maintain maximum silence ever.
In the Park you are neither allowed to eat nor smoke during gorilla trekking and whenever you find the gorillas, you are allowed to spend only one hour with them and you are not advised to mimic the primates because you might not know what you are talking.
The flash light cameras are neither accepted to be used in the Park during the taking of photos nor you are allowed to view the gorillas closely to them and this is due to prevention of spreading of diseases from human to gorillas because these primates can catch human diseases.
Besides gorilla tracking, the Park has got five of the eight Virunga Volcanoes thus also being suitable for the Mountain hikers and these volcanoes include Sabyinyo, Bisoke, Muhabura, Gahinga and Karisimbi which is a two days hike hence making the Park more photogenic.
Birders are also favored in the Park because it protects over 178 bird species.
Visiting of the Dian Fossey's tomb is also part of a visitation in the Park because Fossey was an American naturalist who went to Rwanda to fight against the gorilla poachers a thing which she had done successful but unfortunately, she was later assassinated by the un-known assassins and was buried near the Karisoke research centre which she had formed.
Other animals in the Park include buffaloes, spotted hyenas, bush buck, duiker and elephants though they are rare.
Caves and Lakes with in Volcanoes National Park are other things you should visit while you are in the Park. Some of the lakes include the twin lakes called Ruhondo and Bulera plus Lake Kivu which is shared between Rwanda and Democratic Republic of Congo.
Lake Kivu is one of Africa's greatest Lakes and from there you will see a number of aquatic birds and animals such as hippos and crocodiles plus the boat cruises which will make your tour a satisfactory one.
Nyungwe Forest National Park: This is another amazing place found in the South-west of Rwanda which every tourist who would like to visit Rwanda should not miss.
The Park is most famous for protecting the chimpanzees which are too friendly to humans and many other primates. It is believed that the Park protects 13 primates which are 25% of Africa's total, almost 300 bird species and 85 mammals.
The Park also consists of the Bigugu Mountain which favor Mountain hiking activity in the Park plus the fact that the Park is situated within the basin of River Nile in the East and River Congo in the west plus the Lake Kivu which is also near to the Park thus allowing tourists to involve in many other activities like boat cruises, spot fishing, viewing of aquatic birds and animals such as hippos, crocodiles and the fish species caught.
Akagera National Park: The Park is a haven to all Africa's big five wild animals which include; Rhinos, Lions, Elephants, Buffaloes and Leopards.
It was named so due to its River Kagera which is found within the Park and it flows water to the Park's eastern boundaries feeding several lakes of which the largest is Ihema where a tourist can also enjoy his or her safari from because you will be able to see a variety of aquatic bird species and other water living animals such as hippos and crocodiles.
Mount Bigugu within the Park also favors Mountain hiking activity and the Park is also photogenic due to its brilliant nature. The Park also favors bird watching activity due to a variety of bird species in the Park.
Buhanga Eco – Park: This has been a sacred forest in the past years where the Rwandese kings performed the initiation ceremonies but nowadays it has turned into a testimonial place to the societies that got involved in such rituals.
A tourist is able to go for nature trails in the Park and be able to view the places where these rituals took place from. If you arrive in any of a ritual site, you will be able to see where the King's assistant mixes herbs in the spring water for bathing the King which is said to be a fortune giving to the King. A Park fee entry is US$ 40 for a foreigner and 2000 Francs for the local citizens.
Still in the same Park, one will get to view a three-in-one-tree where different trees had grown intertwined with one another. This tree is called ''Inyabutatu ya Banyarwanda'' which represents unity and harmony of the three ethnic groups in Rwanda who served under one King.
At night is when one gets mysterious views of the trees and these special and amazing trees are called; Igihondondo, Umusando and Ibigabiro.
However, in the Park particularly is a tree called Umuvumu which is seen as a curse right away from 1977 when 3 people cut the tree down and carried firewood from it and by the next morning all these people were found dead.
However, on walking downhill from this spot, you will arrive at a small spring of dark and cold water where the King's bah water was collected and this spring is so amazing and surprising because it flows in dry season and during the rainy season it doesn't.
Other good tourist places in Rwanda include Giswhati Forest Reserve, cultural sites, Museums, Lake Kivu, River Kagera and many others.